For years, I've put tags on my sterling silver necklaces and bracelets.  The tags are tiny, and actually serve a functional purpose – the wearer can use them to help hold the end of the piece that needs to go in the clasp, making it easier to put on a bracelet or necklace.
They also add a bit of weight to a bracelet on the clasp end, which keeps the clasp inside the wrist when the bracelet is being worn.
Each tag is stamped with "CMY", symbolizing C-My Designs and "signing" my work.
While I've been doing this for a long time with sterling, and added copper tags a couple of years ago, I didn't have any tags in aluminum, which is one of my best sellers.  I finally found some time aluminum tags, and I was excited to add my "signature" to my anodized aluminum bracelets!
The stamping process is fun!
I try to do a bunch of tags at one time so I have them made up when I create a piece that's going to be tagged.  When I'm stamping, I do it assembly line style.  First, I line up the tags, pull out my stamps, and grab a small hammer.  In the photo above, I've stamped the C on all the tags.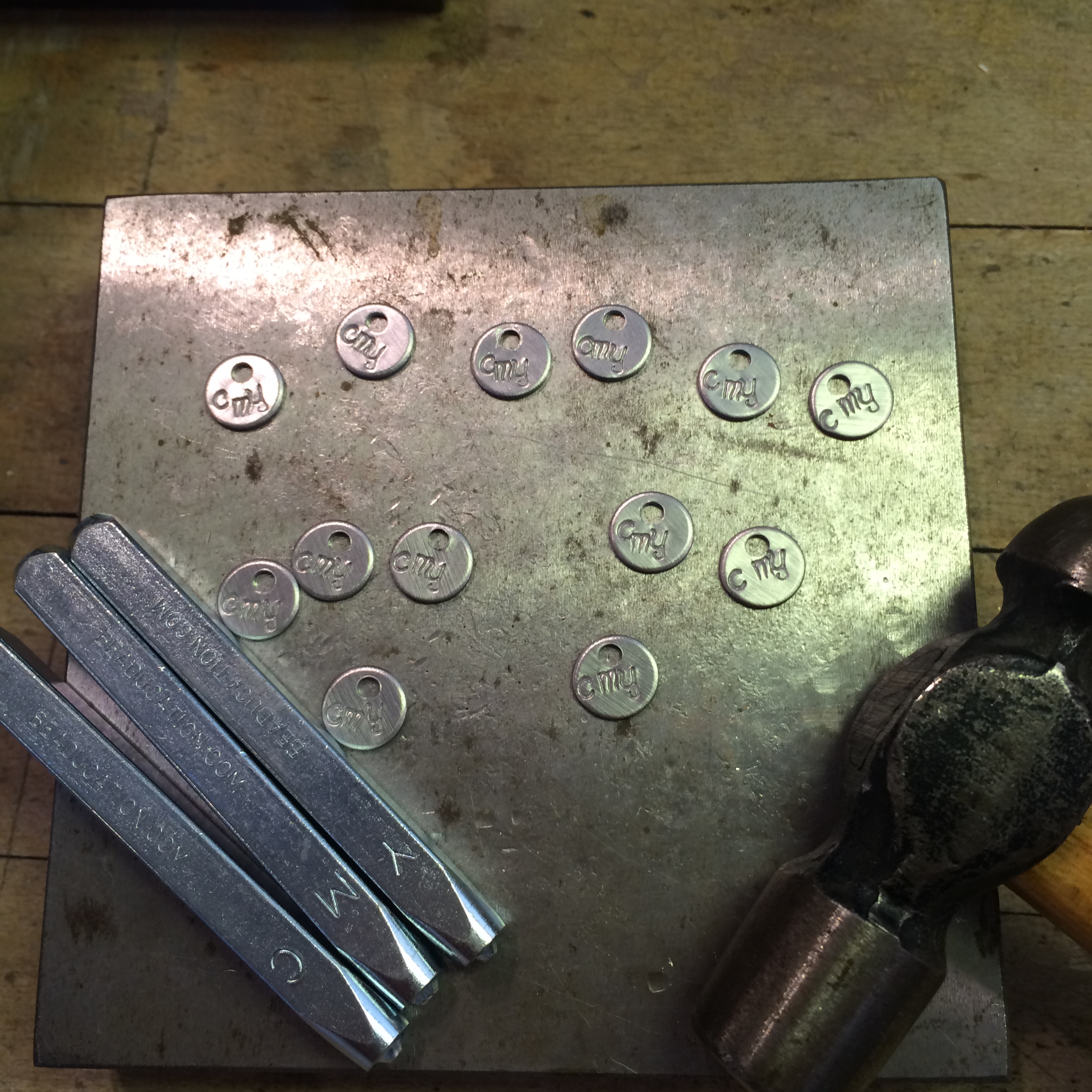 These tags are done!  They aren't all exactly the same, but that's the beauty of handmade. 🙂
Now my aluminum bracelets have the same personal touch as my sterling silver bracelets.  I love the way they look, and that they are now "signed" too.