I'm so glad we didn't end up with the 6″ of snow that was forecast earlier this week today!  Saturdays are my day in the studio, and I was pretty bummed about missing that time.
Instead of 6″ of early March snow, we ended up with nothing.  Well, nothing but cold.  Perfect day for hanging out in the studio and creating.
I finished a brass Euro 4:1 necklace that I'd started last week, and made a Phaedra pendant from a tutorial I'd purchased this morning.  The Phaedra pendant is really cool – I love the way it came together – and I'll be making more of them!  Mine is sterling with a clear crystal, but here's the general idea.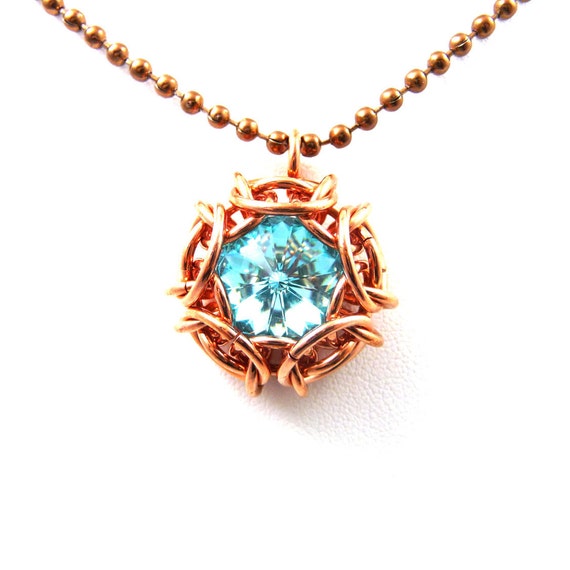 After I finished the pendant, I poked through some old silver components I'd made a while back, and used them to make a new bracelet. While the bracelet was in the tumbler, I took photos for my Etsy shop so that I could post a few items (check out the Shop page!).
Spring Forward tonite….looking forward to warmer weather and no threats of snow!